What happens in the initial synchronization
When the initial synchronization happens, you'll see changes in ConnectWise and in Sophos Central.
Synchronization does as follows in ConnectWise: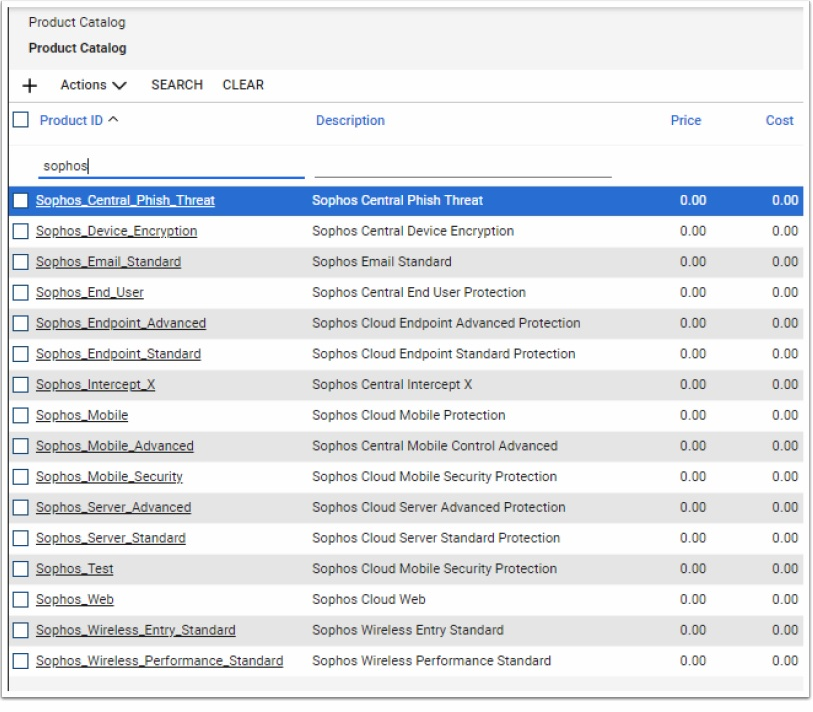 You should enter billing information in ConnectWise for your customers, so that they can be billed for their product usage. See ConnectWise documentation.
Note
Do not change the Customer Description field in the catalog.
If there are problems with the Customer Name mapping to the agreement see Troubleshooting.
What you see in Sophos Central Partner
For customers that are synchronized, the page now displays synchronization status, their ConnectWise customer ID and agreement type.
Note
If a synchronization error occurs, click on the error icon in the Sync Status column to see the error details and solution advice.
If companies are ignored in the synchronization see Troubleshooting.