Events
The Events page shows events on the computer, for example threats detected.
You may not have all the features described here. This depends on your license.
You can filter events, for example to show only events that require you to take action, or search for specific types of events.
The Events list
The Events list shows:
The severity. An icon on the far left of the list shows whether the event is high priority, medium priority, or a notification.
The source. An icon on the left of the list indicates the Sophos feature that reported the event.
The date and time when the event occurred.
A description of the event.
A link that lets you take action. You see this only if the event requires action and if you are signed in as an administrator.
To view details of each event, click the arrow to the right.
The actions you can take are the same as those available in Sophos Central Admin. See Sophos Central Admin help.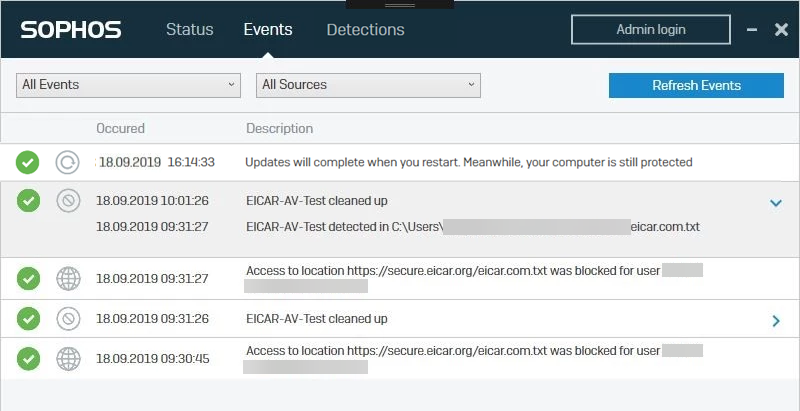 Event filters
You can filter events according to their priority and whether they've been resolved. By default All Events are shown. Click the arrow to see the options.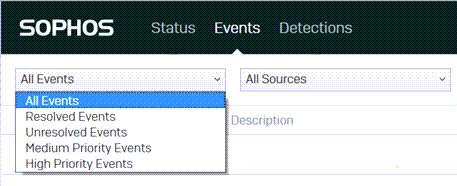 You can also filter events by source or detection type. The detection types might depend on your operating system. For details, see Detection types.